Township Programming Archives
---
Like us on Facebook!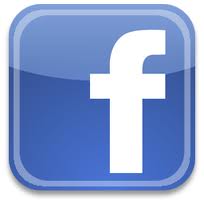 Follow us on Twitter!
HOW TO USE THESE ARCHIVES: These archives are stored on our vimeo.com account. Once you click on the meeting you wish to see a new window will open. Click on the play button to start the meeting. You have options for your convenience.
1. You can download the meeting to your computer to watch when you wish. You will see that option below the vimeo play window.
2. You can slide the "timebar" to whatever time during the meeting you wish to watch. You must let the program start playing before using this feature.
3. In the lower right corner  there are 4 diagonal arrows. If you click on them the whole monitor will display the program.
Click me for Recent Township Board Meetings
General Programming

.
Taylors Mills School Immigration Day 2007
Manalapan Day Episode 2 Juliana Fragella and the Carlos Orta Big Band
Manalapan Day Episode 3 The Manala-Pans and Manalapan Steel
Manalapan Day Episode 4 Lil Dancers, Dancing on the Edge,ICON Dance Complex
Awakenings Theatre Workshoppe 04-18-23
2023 Lunar New Year Celebration
Attracting Bluebirds Presentation
Emily Roebling: Brooklyn Bridge Builder
01-16-23 Martin Luther King Celebration
Manalapan Police Safety Seminar 2022
The Manala-Pans at Manalapan Day 2022
Awakenings Theatre Workshoppe June 2022

Veterans Train Show March 2022
Amanda Katz, GSFF High School Winner, Short film
Martin Luther King Celebration 1-17-22
Cabaret Night at Musicians Workshop
Landscaping Tips to Sustain Nature
Nightmare Before Christmas 1996
Waiting for Schlotsky (Musical)
Car Shows July and August 2021
Military Honors for Forgotten Veterans
Martin Luther King Celebration 1-18-21
Lost Heros, Veterans Cremains Program
Esophageal Cancer Presentation
Green Matters in Manalapan Episode 1
Sun Safety Presentation by the Health Dept.
The Manalapan Quarantine show of 2020: A Time Capsule
Thompson Grove Road Park Dedication
Emergency Services Monument Dedication
Multiple Sclerosis Presentation
Best of Summer Concert Series 2007
Health Preparedness Presentation
Asthma and Allergies Presentation
Memorial Day in Manalapan 2020
Dances of the African Diaspora 2020
1-20-19 Martin Luther King Birthday Celebration
12-21-19 Awakenings Theatre Workshoppe
2019 Manalapan Twp. Hanukkah Celebration
Asian Pacific Americans Heritage Month May 2019
10-23-19 Monmouth County Freeholders and Sheriff Debate
After the Reign ( Country Band)
2019 Spirit of New Jersey History FaIr Collage
Sustainable Efforts in Manalapan
Manalapan Day 2019 Manala-Pans and Manalapan Steel
Manalapan Day 2019 The Dancers
2019 Manalapan Baseball Opening Day
A Taste of Manalapan Day 2019!
Matt King Presents Monk in Brazil
Veterans 4th Annual Train Show
Celebrity Activists of the Civil Rights Movement
Holiday Festivities 2017 47 min.
History of Black Music Celebration
Community Alliance Presentation on Vaping
​Awakenings Theatre Workshoppe 5-12-18
Memorial Day Flag Raising and Parade 2018
A Taste of Manalapan Day 2018 1 hr.
Manalapan Day 2018 Karate and Dancing
Manalapan Day 2018 The Manala-Pans
2018 Manalapan Twp. Photo Contest
Manalapan Day 2018 Paglia and Disqualified
Monmouth County Freeholders Debate 10-24-18
2018 Holiday Lighting Ceremony
2018 Veterans Day Ceremony/Celebration
Celebrating the Life of Dr. Martin Luther King
To view our complete list of programming click here to visit our Vimeo page.
| | |
| --- | --- |
| | |
| | 7-13-2017 Manalapan Planning Board meeting |
| | 6-14-17 Manalapan Twp. Comm. Meeting |
| | 6-8-17 Manalapan Planning board meeting |
| | 5-10-2017 Manalapan Twp. Comm. Meeting |
| | 4-13-17 Manalapan Planning Board Meeting |
| | 4-19-17 Manalapan Twp. Comm. Meeting |
| | 04-05-2017 Manalapan Twp. Comm. Meeting |
| | 3-22-2017 Manalapan Twp. Comm. Meeting |
| | 3-8-17 Manalapan Twp. Comm. Meeting |
| | 3-9-2017 Manalapan Planning Board Meeting |
| | 2-22-2017 Manalapan Township Committee Meeting |
| | 2-8-2017 Manalapan Twp. Comm. Meeting |
| | 1-25-17 Manalapan Twp Comm. Meeting |
| | 1-12-2017 Manalapan Planning Board Reorg meeting |
| | 1-4-17 Manalapan Twp. Comm. Reorg Meeting |
| | 12-14-16 Manalapan Twp. Comm. Meeting |
| | 12-8-2016 Manalapan Planning Board Meeting |
| | 11-30-16 Manalapan Twp Comm. Meeting 36 min. |
| | 11-9-2016 Manalapan Twp. Committee Meeting 52 min. |
| | 11-10-16 Manalapan Planning Board Meeting 40 min. |
| | 10-5-2016 Manalapan Twp. Committee Meeting |
| | 9-21-16 Manalapan Twp. Comm. Meeting 1 hr 18 min |
| | 9-22-16 Manalapan Planning Board Meeting 1 hr. 28 min |
| | 9-7-2016 Manalapan Twp. Comm. Meeting 1 hr 3min. |
| | 9-8-2016 Manalapan Planning Board Meeting 6 min. |
| | 8-10-2016 Manalapan Twp. Comm. Meeting 57 min. |
| | 7-28-16 Manalapan Planning Board Meeting 1 hr. 46 min. |
| | 7-13-16 Manalapan Township Committee Meeting 2 hr. 7 min. |
| | 7-14-16 Planning Board Meeting 1 hr. 6 min. |
| | 6-15-16 Manalapan Twp. Committee Meeting 1 hr. 18 min. |
| | 6-9-2016 Manalapan Planning Board Meeting 1 hr. 26 min. |
| | 6-1-2016 Manalapan Twp. Committee Meeting 1hr. 4 min. |
| | 5-24-16 Manalapan Planning Board Meeting 26 min. |
| | May 11th Manalapan Township Committee Meeting 2 hr. |
| | 4-27-16 Manalapan Twp. Committee Meeting 1 hr 41 min. |
| | April 14th Manalapan {Planning Board Meeting 29 min. |
| | April 13th Manalapan Twp. Comm. Meeting 1 hr. 35 min. |
| | March 30 2016 Manalapan Twp Committee Meeting 41 min. |
| | March 10th Planning Board Meeting 16 min. |
| | March 9th Manalapan Township Committee Meeting 36 min. |
| | 02_25_16 Manalapan Planning Board Meeting 16 min. |
| | 2-24-2016 Manalapan Twp. Committee Meeting 32 min. |
| | |