Health Department
---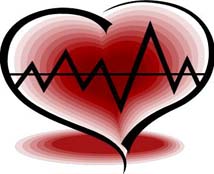 Margaret Jahn – Health Officer
---
Registrar@mtnj.org to make an appointment for the following:
Marriage License Applications
Marriage License Pick up
Certified Copy Issuance
Amendments
All Vital Statistics inquiries are by appointment only. Again, this includes, but is not limited to:
Marriage License Applications
Certified Copies of Marriage Licenses, Birth/Death Certificates
Amendments
Procedure for Marriage License Appointments:
**Marriage license applications can be made up to 6 months prior to wedding date.**
Please contact the registrar's office at least 1 month ahead of your marriage date.
You will need at least a 2-week time frame.
State requires a 72-hour waiting period from the time the application is completed to the time the license can be issued.
A 2nd appointment will be made to pick up your license prior to your wedding date.
____________________________________________________________________________
The Manalapan Township Health Department is the municipal agency of full and part time officials who provide a host of public health services and enforce State and local public health regulations. Officials are available 24 hours a day to respond to public health emergencies.  The department's essential functions are:
Promoting healthy lives, especially for children, older people, and under-served segments of the population
Monitoring and preventing infectious diseases and environmental threats
Coordinating with private and public entities that provide, regulate, finance, or otherwise affect the region's health services
Creating and maintaining a health data collection system
Manalapan Township Board of Health
The Manalapan Township Board of Health is comprised of seven Manalapan Township resident volunteers who are appointed on rotating terms by the Mayor and Township Committee.  The Board has statutory powers that enable this body to create ordinances and municipal policy on public health matters and employ the staff (Manalapan Township Health Department) necessary to perform its services and enforce its regulations.
The Board holds its meetings once a month, primarily the 4th Tuesday of the month at 6:00 p.m. in the Town Hall.  The meetings are open to the public.  For more information please call the Health Department and ask for the Secretary to the Board of Health.
Manalapan Township Health Department
Hours:
Monday-Friday, 8:30 a.m. – 4:30 p.m.
Location:
Manalapan Town Hall
120 Route 522 & Taylors Mills Road, Manalapan, NJ  07726
Phone
Fax
Email: Registrar@mtnj.org