Manalapan Township Television Network
---
You can now view Township Committee Meetings, Community Events and Bulletin Board Items on Cablevision Channel 77 and Verizon FIOS Channel 42 and via the internet on our Achive Page.
Like us on Facebook!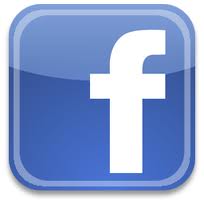 Click here to be added to the Manalapan TV 77 e-mail alert list. 
Click here to get information on becoming a MTTN volunteer!
Please note that "Your email address will be exclusive to the MTTN-TV email list and will not be shared or sold to a third party. An email alert will be sent to you when there are new additions to the MTTN-TV programming line up. We may also choose to email you about other MTTN news and events, including an optional survey for you to participate in that will help us serve you better."
Click here to go to our VIMEO account and then click on follow!
Click here to view the Township Committee Meeting Video Archives
Click here to view the Manalapan Englishtown Regional School Meeting Video Archives
Click here to view the Freehold Regional High School Meeting Video Archives
Freehold Regional high School has switched to Youtube in 2019
Television Schedule
To volunteer, please contact MTTN@MTNJ.org
MTTN provides look at life in Manalapan
Cable television channel relies on dedicated volunteers to shoot and produce programs
BY MARK ROSMAN Staff Writer (re-edited)
MANALAPAN — With volunteers as the cornerstone of its operation, the Manalapan Township Television Network (MTTN) is building a reputation as a place to turn to for community information and entertainment.
MTTN, which is the township's municipal access channel, airs on Cablevision channel 77 and Verizon FIOS channel 42.
The operation of the municipal access channel is overseen by the Cable Television Advisory Committee, the members of which are appointed by the Township Committee.
Township Committeeman Barry Jacobson is the liaison to the panel from the governing body.
Several members of the advisory committee gathered recently to discuss the strides the municipal access channel has made in the past few years and where they hope to take it in the future.
Since 2006, MTTN has provided residents with televised coverage of noteworthy events and activities that are informative and beneficial to the community.
Chief among the municipal channel's offerings is the broadcast of Township Committee meetings.
According to the members of the cable TV committee, the broadcast of the municipal meetings in their entirety allows residents the opportunity to be informed about issues and developments affecting their town.
Community events such as "Manalapan Under the Stars," concerts in the park, performances by the Manalapan symphony orchestra and Cabaret Night have also been featured on the local channel.
"Our volunteer production crew has done an extraordinary job covering township events," Jacobson said. "We have come a long way through the efforts of our volunteers and through the efforts of our cable television coordinator, Jan Zachary. Producing these programs takes time and effort and if we want to expand our programming we need more volunteers."
Other goals being pursued by the cable TV committee are to establish a television studio for certain productions, to develop a recruiting effort for production volunteers, and to get the word out to the community about what can be seen on MTTN.One of our first original programs, "A Brief History of Manalapan," was produced and aired with the assistance of Manalapan's past historian, Lydia Wikoff.
The members of the Cable Television Advisory Committee are Jan Zachary CTC, Shirley Lew, Al Drucker Zim Lin, Tony Gambaro, Ed Fisher, James Lewis, Megan Szaloczy and Ryan Green
Upon written request and approval, MTTN may attend recognized not-for-profit community functions in Manalapan, schedule permitting. Additionally, MTTN offers no-cost bulletin board postings for not-forprofit organizations and government entities that are aired throughout the day.
For additional information or to become a production volunteer, contact MTTN via email at mttn@mtnj.org or by telephone at 732-446-8309.