News & Events
Calendar of Events
Memorial Garden
September 21, 2019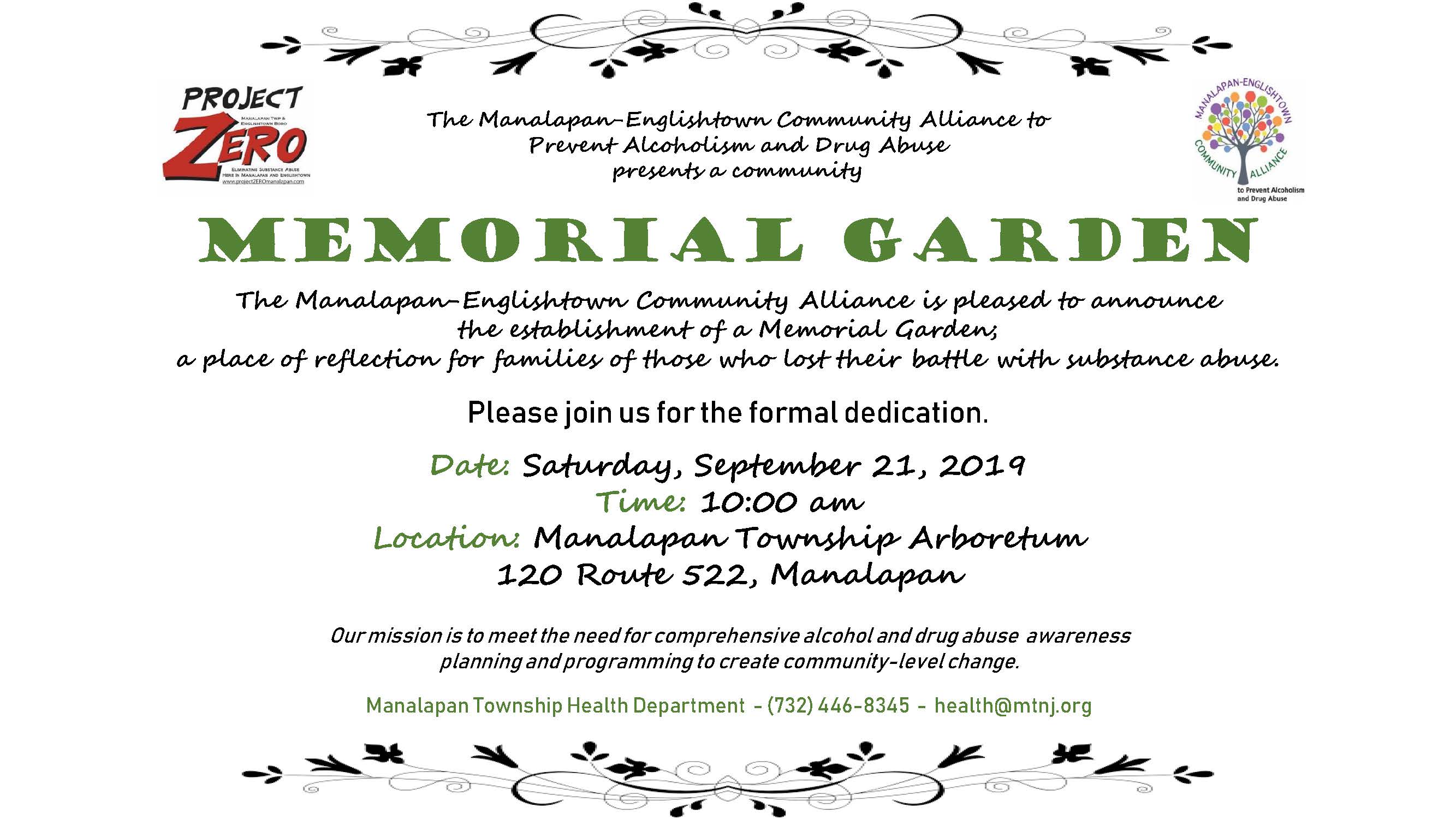 The Manalapan Community Alliance is pleased to announce the establishment of a Memorial Garden; a place of reflection for families of those who lost their battle with substance abuse.
The Mission of the Manalapan Community Alliance is to meet the need for comprehensive alcohol and drug abuse awareness planning and programming to create community level change.
For Information, please contact the Manalapan Township Health Department at 732-446-8345 or email at health@mtnj.org
Join us Saturday at 10am for this special dedication.
Location: Manalapan Township Arboretum