News & Events
Calendar of Events
Clothing Drive
October 12, 2019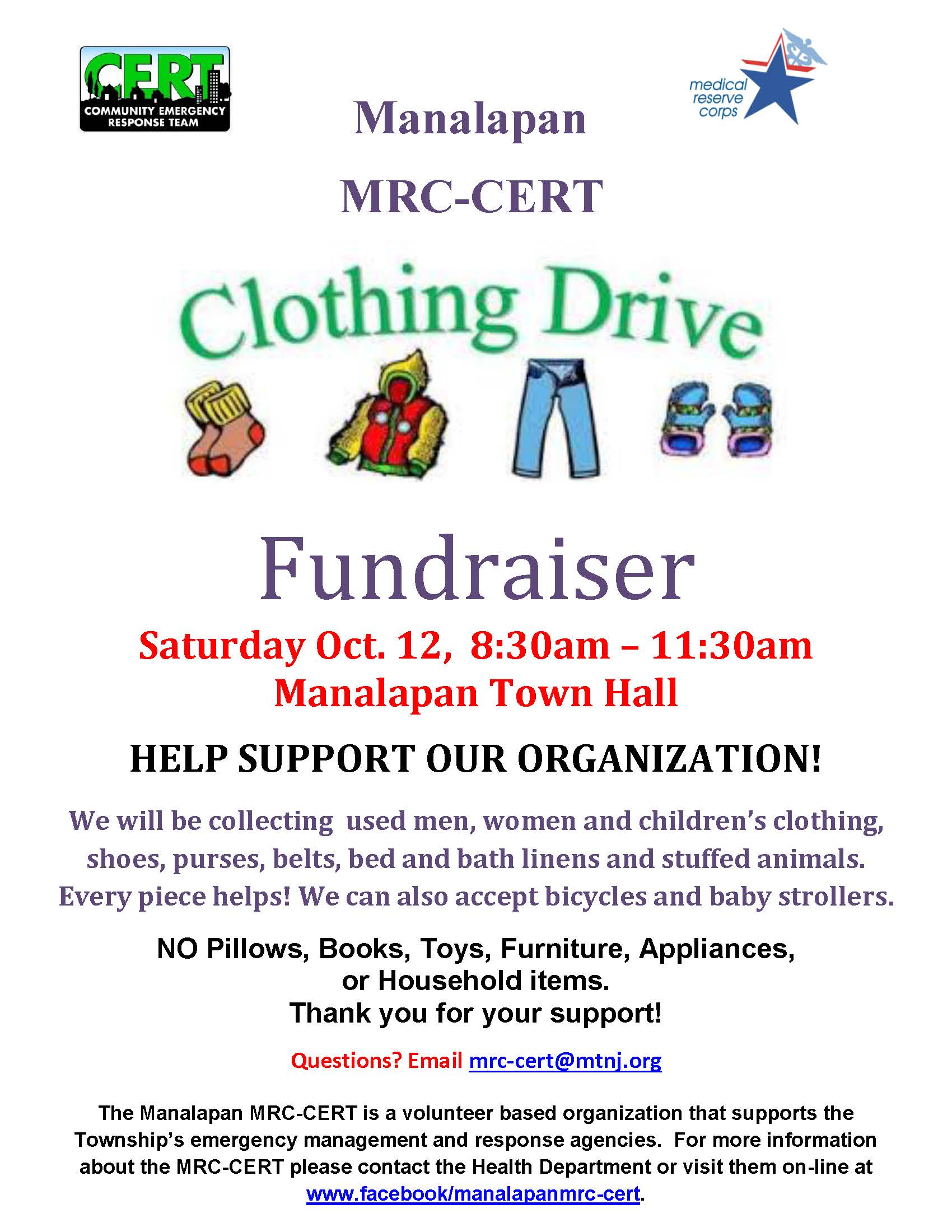 The Manalapan MRC-CERT is sponsoring a fall cleaning of clothing and other household items drop off event on Saturday, October 12th, 2019 from 8:30 am -11:30 am at Manalapan Town Hall. If you are looking to clean out some closets, attics or basements, this may be just what you need and it will benefit the community too! The Manalapan MRC-CERT will receive a payment from a vendor for the items it collects. Here is a brief list of items that can be dropped off on October 12th:
Used men's, women's and children's clothing including belts
Shoes
Purses
Stuffed animals
Linen – including towels, sheets, blankets
Bicycles
Baby strollers
Unfortunately, if it is not on this list it can't be accepted. Items that definitely cannot be accepted include pillows, books, toys, appliances or household items.
So, start gathering your unused, out of date items that you have from this list, store them safely and then bring them to Manalapan Town Hall on Saturday, October 12th, 2019 from 8:30 am-11:30 am.
The Manalapan MRC-CERT is a volunteer based organization that supports the Township's emergency management and response agencies. For more information about the MRC-CERT please contact the Health Department or visit them on-line at
www.facebook/manalapanmrc-cert.